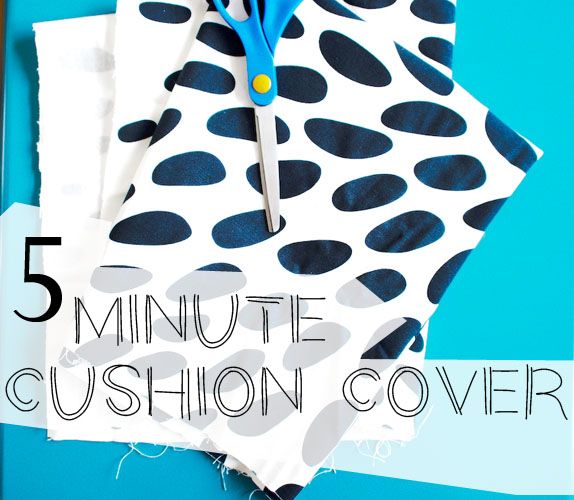 This has got to be the easiest thing I have ever sewn. Anybody who knows me would agree that my sewing skills extend as far as a hot glue gun! Sewing straight & measuring properly aren't really high in my skill set. I'm more of an instant gratification kinda girl. So when I saw this post by Molly Quest on Youtube I had to give it a go. I have modified her tutorial a little to fit my not square cushion inserts and it worked! Perfectly! First time! When does that ever happen! THANK YOU MOLLY!
Below is my adapted step by step.
What you will need; 
A cushion insert old or new (I just recovered ones I already had)
Scissors
Fabric
Sewing Machine
5 mintues! That's it!
I measured by eye & in fingers – I kinda just guestimated the size & it worked. If your sewing style doesn't suit my my fly-by-the seat-of-your-pants-whimsy. I would recomend also adding a ruler or measuring tape to the above list.
Time to put in the cushion insert…
It was so easy I made 2 more cushion covers the exact same way. The black & white ones are my 5 minute cushions and the colourful ones are from Ikea. The fabric for the cushions was also from Ikea. Ummm Ikea addiction much!